I've decided that I will start putting reviews of various products and services I use here on the site.  I typically only write about things I like, but I may put some reviews that are more honest. To begin, I'm going to start with a purchase that I just received last night.  As you may know from my post on travel, I get around, all over the country and world.
I have been using computer bags, gifted backpacks and various other satchels for hauling my laptop around all my business travels.  The last one I had said Samsonite on it, but I am fairly confident it was a cheap Chinese knockoff.  The zipper ties continually pull loose as the metal that secures it to the zipper is easily bent.  I finally gave up on it and decided to invest in a real Samsonite back.
I did a lot of research on Amazon and came to the conclusion that
the bag I needed was the Samsonite Midtown Backpack
.  This backpack is a travel bag.  If you travel for work, you know how serious I am in this next statement. My essential criteria for this bag is that it had a strap for my suitcase handle.  I am so tired of the bag falling off the suitcase and taking my laptop with it.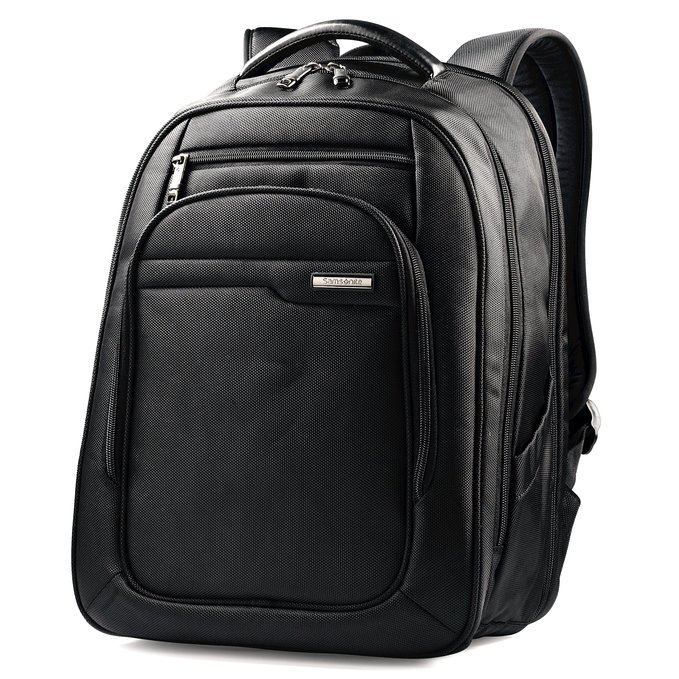 The Midtown backpack had the strap, but it also had a few other features including:
A TSA Checkpoint-friendly laptop storage (unzip to lay flat) compartment
An internal adjustment velcro system to correctly hold the laptop in place
Front pockets with a tablet pocket
Luggage handle strap (Yeah!)
Side water bottle holders (Yeah!)
A three year warranty (Yeah!)
I've not traveled with it yet, but will be in a couple weeks.  But my general observations are:
It is well built.  The stitching and workmanship are excellent.
The handles are well designed and cushioned
The compartments have a lot of space
There are distinct compartments for file folders.  I don't use this frequently, but it does come in handy!
It will work well for my business trips where I am stuffing electronics inside
It will work well for my personal trips where I am stuffing clothes and stuff inside
Overall I would give it a thumbs up.  I will update this post when I do a bit more travel.  If you are thinking about a good travel backpack, then take a look at the Samsonite Midtown Backpack.